Hi and welcome to this first article of Tony's blog. My name is Dimitri, and I'm a co-creator of Tony, the ultimate meeting assistant.
Today, I will talk about 3 things :
What motivated our journey to fix meeting productivity?
What issues we try to fix with Tony?
Ready? Set? Begin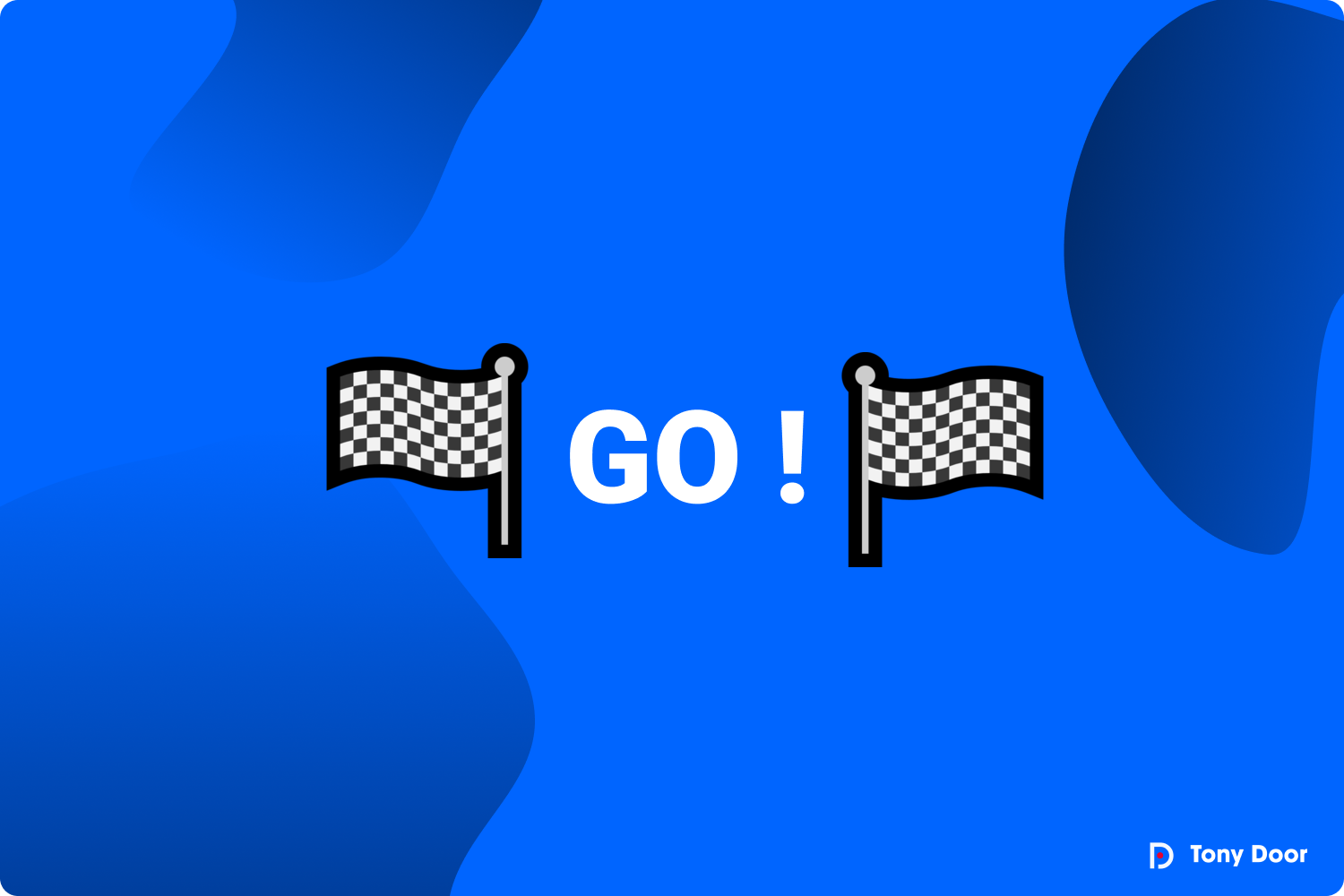 What motivated our journey to fix meeting productivity?
Our motivation to build Tony comes from 4 facts and beliefs
Communication is key for any teams and organizations
Oral communication is the most common form of communication in teams and usually takes place during meetings
Too many people complain about Meetings (badly managed, and most importantly lack of backup with smart tools)
Finally, as the whole world is "social distancing" due to the COVID-19 pandemic, most workers are working from home
We decided to do our bit by launching a brand new meeting assistant that would improve meeting communication for teams and their environment.
The problem
1. What is wrong with meetings?
Well, nobody has to be an expert to know that meetings have a huge impact on our daily work. When you work as a team, a meeting is the key event of the day to:
discuss topic and make decisions,
share and get info, updates,
It is so important that on average, we spend a third of our time per week preparing, attending, debriefing meetings. Yet so many people complain about them.
I'm sure you have already heard or said one of the following sentences :
"I have too many meetings this week, most of my meetings are a waste of time."
"My last meeting was a mess. We went off track and did not talk about the initial topic."
"I feel like no one is paying attention to the conversation. I don't know if they are taking notes on their laptops or just chatting with friends"
"We keep having the same conversations because nothing gets done between meetings"
"I don't want to miss this meeting but I have other assignments to get done for tomorrow? What should I do ?"
There are so many studies, papers, detailing the negative impacts of bad meetings. I remember a study from Doodle Inc in 2019 talking about the impact of meetings and particularly the cost of them in the US, UK, Germany, and other countries
Here are the key figures :
The average professional spends 3 hours a week in meetings
2/3 of all meetings are unnecessary and a waste of time
24bn hours are lost to pointless meetings, adding up to over $541bn worth of resource wasted in 2019
More than a third (37%) of professionals consider unnecessary meetings to be the biggest cost to their organization
From Doodle meeting report ⇒ https://fr.blog.doodle.com/le-point-sur-les-reunions-en-2019/
These numbers are huge!
Yet, this study was conducted before the pandemic and the massive shift towards remote working. Which brings more challenges on top of the initial pain points.
2. What is a good meeting then?
Here are 5 tips that will make any kind of meeting successful:
Set a clear agenda for the meeting
Know your desired outcome
Keep the meeting short (30 to 45 min max)
During the meeting, take notes, define clear next steps, assign owners responsible for them, and set deadlines
After the meeting, type and share a meeting report with the key information discussed
Yes, those tips are well known and look simple. But it takes a lot of effort and time to get them right.
Let me explain why.
What makes it hard to hit that sweet spot depending on:
the meeting type (Update, Decision-making meetings, Problemsolving meetings, ...)
the participants' personal goals
the mood of the day (happy, under pressure, tired, ...)
Well, it simply means that different people in the same meeting won't have the same agenda.
3. Why fixing meetings is both simple and difficult?
OK let's say that the meeting organizer wants to apply these 5 tips. The tricky ones will be taking notes and writing the report.
Why?
1. During the meeting, it's difficult to type or write detailed notes while paying attention to the conversation, thinking about the discussed topic, remembering past information, keeping the focus on the meeting objective
2. After the meeting, it's almost impossible to remember all the details of the conversation. We usually end up spending extra time remembering details to fill-up meeting notes.
3. How to do all this work during and after the meeting when you have another meeting right after or a deadline coming up?
4. How well will you do all of this work if the meeting wasn't in your mother tongue?
So you end up not typing notes or typing brief keywords, and then several minutes or hours after the meeting you spend additional time to fill in the details.
Information is lost because you are not a machine remembering everything.
In the end, the overall process takes a lot of time, and it weakens the entire team's productivity.
How to really fix that?
1. What issues do we try to fix with Tony?
The 3 following pain points are doomed!!
Of all pain points that can be found about meetings, our team has chosen to start working on getting you rid of those 3 :
Loss of information during and after meetings.
it creates misunderstandings, drives the average meeting length up, or makes people talking about the same topics over and over**
Writing a meeting report takes a lot of time
we know that analyzing information from meetings conversations, organizing it, and sharing it takes untold hours of manual human labor and it's not a task that people look forward to do.
Overall meetings environment is badly equipped
If we take a look at a typical meeting journey... it takes more than 6 different tools to handle one meeting:
Book a meeting ⇒ Calendar,
Send invitation ⇒ Emails or Chats services,
Host a meeting ⇒ Vidéoconferences services /Phone/Meeting room,
Take notes ⇒ Paper, Notes taking apps
Generate report ⇒ Notes taking apps, email, or chat services
Plus any other tool to track project advancement, customer info like CRM, ...
What if you could answer all of these needs with one and unique simple tool?
Meet Tony, your new meeting assistant
A meeting assistant who takes notes ✍️ and generates the final report 📝. With Tony, reduce your busy work and increase productivity.
Let's dive in!
During the Meeting: Let Tony take ✍️ Live meeting notes
No more loss of information during meetings. Tony takes timestamped meeting notes while the conversation is taking place.
All you have to do is ⇒ go on Tony Door and click on "Start meeting" to record it.
The benefits of Tony's live meeting notes are:
1. You won't have to type or write manual notes.
you can focus on the conversation to handle
achieve meeting objectives
sharing information
pay attention to objections and warnings
pitch confidently to attendees
saving precious minutes for what is really important.
2. You won't have to organize your notes, save them, find them...
With Tony Door, all meeting notes are saved in one central app.
3. Finally, you can easily review the transcript.
Quickly copy the verbatims captured and listen to the audio recording to get more context of the discussion like tones.
After the meeting: Extract key information to generate a meeting report
With Tony Door, you don't have to remember or listen to the hour-long meeting recording looking at all the details. Instead, Tony Door automatically highlights key points during the meeting to help you get the meeting brief ready. Cutting the time of report generation.
If something is not extracted by Tony, then you can easily search in the meeting notes the missing information to add them into the highlights and the report with just a click :
The interface provides an intuitive experience with a minimum of clicks.
Finally, Tony will learn from those inputs and adapt future automated highlights extraction to get better over time at generating your meeting report.
Finally: One meeting assistant for better collaboration
Don't use so many tools to take, save and share the information discussed during meetings. On Tony Door you keep the meeting notes details, the key information, the final report for you and your team on one app.
That way with the best blend of our Meeting super-app and Human Intelligence (i.e. you and your team), no important information will be ever lost in thin air.
Thank you for reading this post.
We'd like you to try out Tony to see for yourself. Record your next meeting with Tony and see how useful it can be. Try it free.
What's next on the blog?
During the next weeks, Tony's blog will focus on showing how Tony help teams to succeed their meetings in a variety of uses case :
🏃‍♂️Project managers & consultant🏃‍♀️ saving time in project meetings, automating following-up up on tasks, boost team communication, and ultimately enhance the delivery quality
👩‍💼 Account managers & Sales teams👨‍💼 using Tony to boost their business meetings. Automating key information extraction & customer knowledge databases enrichment from customers conversations to sharpen sales 📈
👨‍💻 Marketers & Journalists 👩‍🦰 using Tony to record and transcribe interviews highlighting & extracting quotes almost instantly ⌚
👩‍🎓 Students, Teachers & Schools 👨‍🏫 using Tony during lectures to get rid of notes taking tasks allowing more high-value conversations, enhance knowledge sharing 💡 and generate lecture notes in minutes
🌎 Multicultural teams 🌍 using Tony to ease communication & understanding during meetings, and break the language barrier 🔨